Historically, Friedrichstrasse is the most legendary street in the entire city. It combines the architecture of New Berlin with the tradition of the "Roaring Twenties". At the beginning of the 20th century there were amusement palaces, cafés, theaters and variety theaters such as the famous winter garden in the 3.5 km long street.
Friedrichstrasse is the north-south axis of Berlin and runs straight through the Mitte and Kreuzberg districts. During the division of the city, the Berlin Wall also cut this street. The world-famous Checkpoint Charlie was located between the districts of Kreuzberg and Mitte and thus on the border between East and West Berlin.
History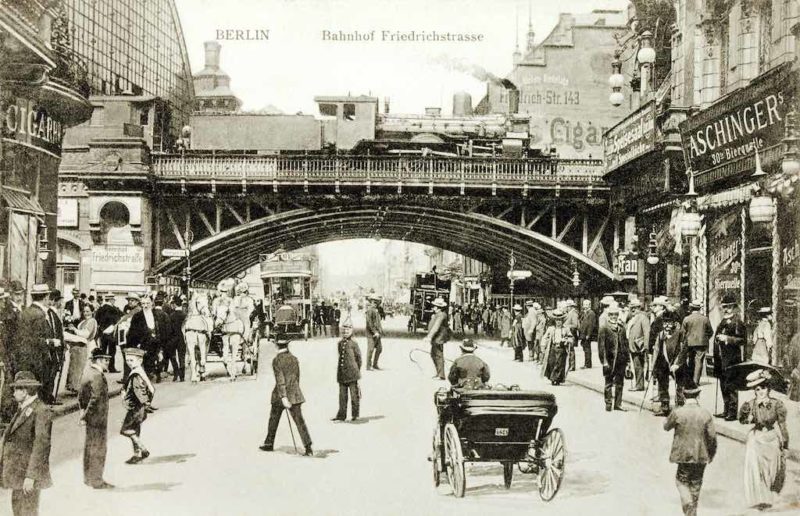 The junction with Unter den Linden was one of the busiest in town at the beginning of the 20th century. The promenade was considered a trading center for precious stones and gold and was a center of prostitution.
Countless horse-drawn trams, cabs, motor vehicles, handcarts, omnibuses, cyclists and pedestrians shared the street. Traffic cops tried to direct the traffic with whistles and arm movements, because there were no traffic lights yet. The intersection with Leipziger Strasse was also a very busy junction at that time.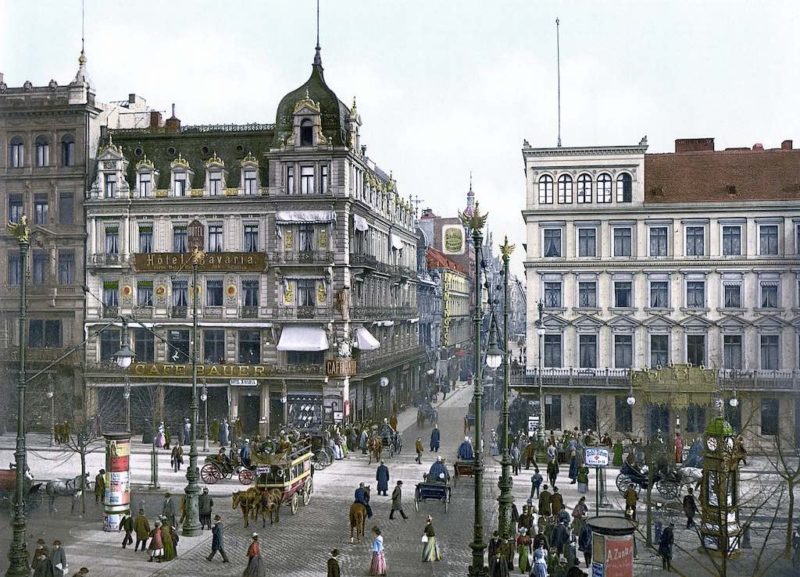 In July 1918, the philosopher Martin Heidegger reported to his wife about his experiences in Berlin and also mentioned Friedrichstrasse:
"I would not have thought such an air of artificially sophisticated, meanest and most sophisticated sexuality possible, but I already understand Berlin better – the character of Friedrichstrasse has rubbed off on the whole city …"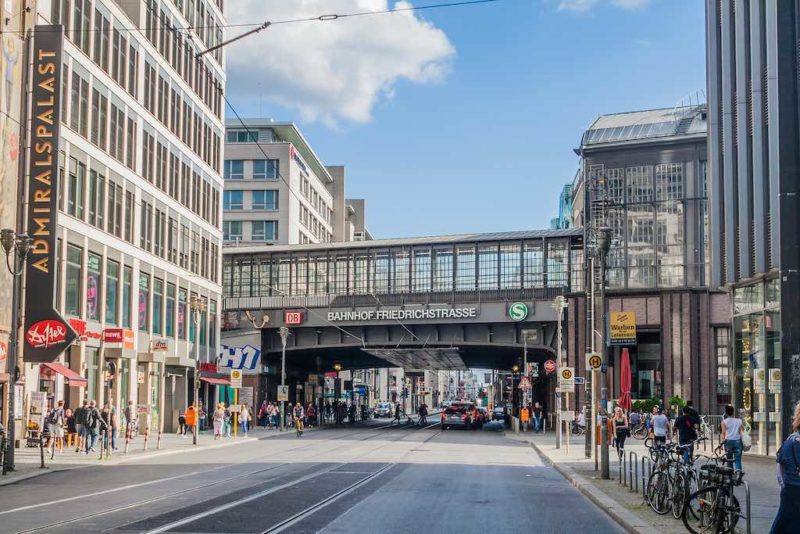 Friedrichstrasse today
Today, the hustle and bustle on the former amusement mile has given way to a never-ending stream of tourists. Eager business people rush to their new, fancy offices and agencies. And the U6 subway continues to thunder under the asphalt.
Nevertheless, you can still enjoy the urban spirit, stroll and shop here. Gendarmen Markt, Tränenpalast, Checkpoint Charlie, Wall Museum, Topography of Terror – as one of the most important traffic junctions you have to walk along Friedrichstraße if you want to see the main sights of Berlin. From the Unter den Linden intersection you can get to the Brandenburg Gate, the Tiergarten and the Victory Column. If you turn east, you can stroll along the splendid boulevard to Museum Island.
Cultural offer
To the north of Friedrichstrasse train station, the Friedrichstadt-Palast and the Admiralspalast continue to show variety shows and spectacular revues. Only a few minutes' walk from here is the Berliner Ensemble – one of the most famous theaters in Germany and the one-time Bertolt Brecht stage.
Further cultural institutions on Friedrichstrasse are the cabaret theater "Die Distel", Quatsch Comedy Club, Komische Oper and the Konzerthaus Berlin.
Shopping in Friedrichstrasse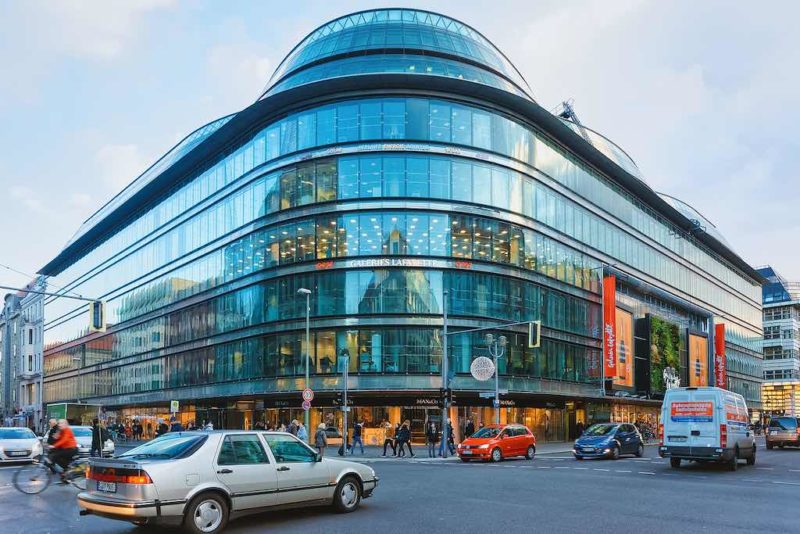 Dussmann das Kulturkaufhaus
Galeries Lafayette
Quartier 206 Art & Fashion
Karl Lagerfeld
Bucherer
Max Mara
Cyberport
H&M für Männer
and much more …