There is a multitude of exciting things to do in London, England, that you cannot do anywhere else in the world. Learning about London's history and seeing all the beautiful architecture will fill your time with wonder and excitement. The following are only a few of the thousands of attractions to experience.
1. British Museum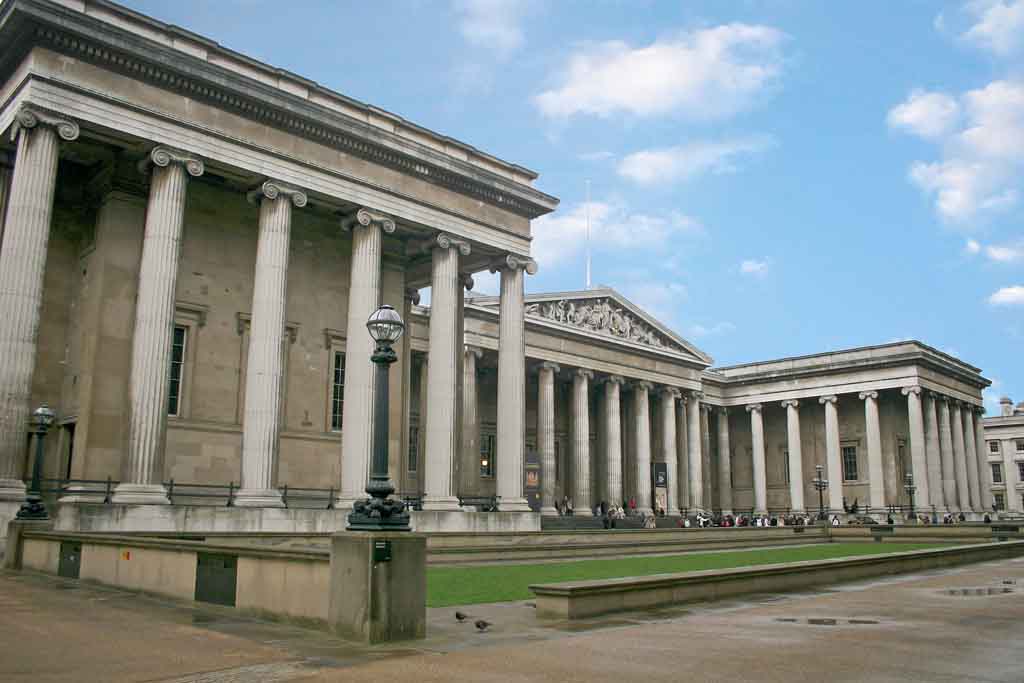 The British Museum is an amazing collection of exhibits ranging from prehistoric to modern times. Some of the main exhibits are the Parthenon sculptures, the Ancient Egyptian collection of mummies, and the Rosetta Stone. Admission is free, but if you want to attend a special exhibition you will need to purchase a ticket; it is best to purchase them in advance in order to avoid long lines at the door.
2. Tower of London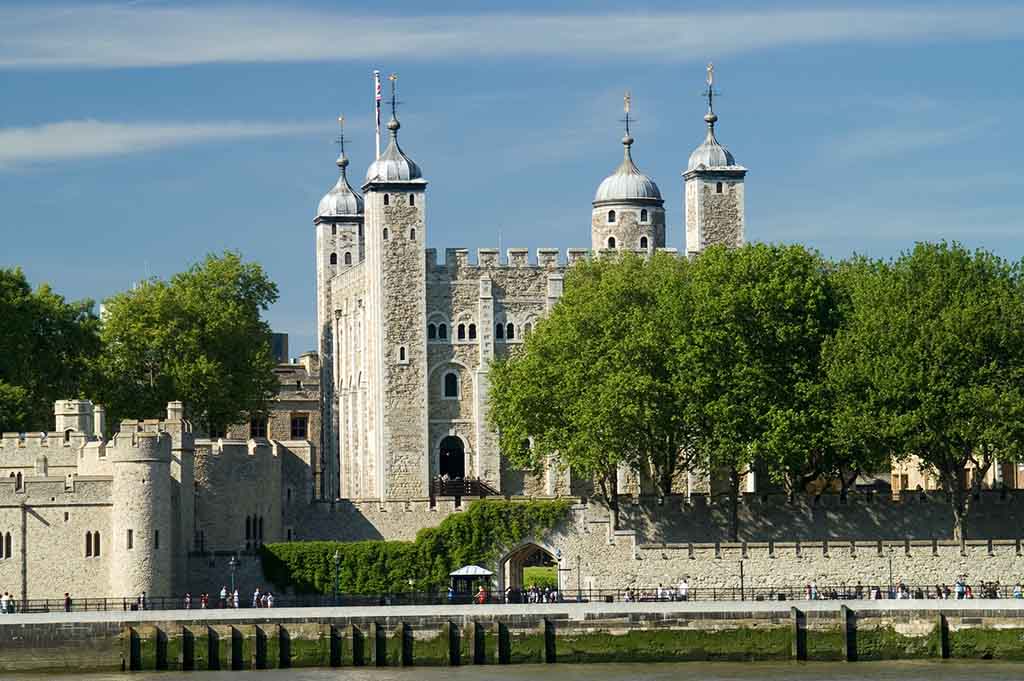 The Tower of London has an interesting history in itself. In the past, the Tower of London was used not only as a royal palace, but also as an arsenal, a prison, a site for executing rebels to the crown, a zoo, and to store royal jewels. In fact, many of the Crown Jewels on display there are still used today for coronations, royal funerals, and the State Opening of Parliament.
3. National Gallery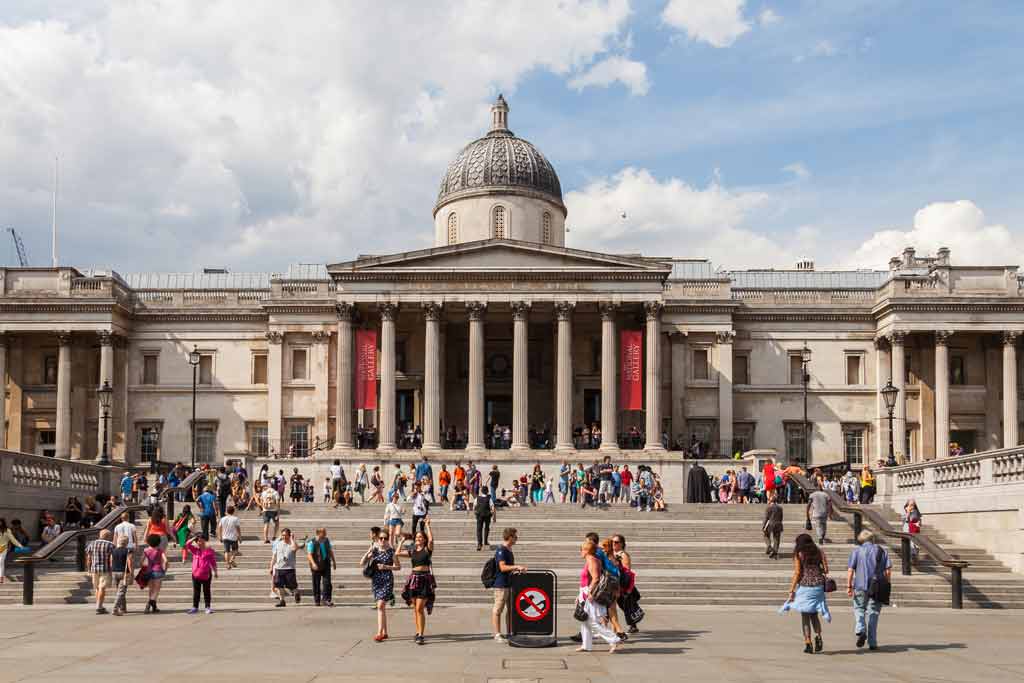 The National Gallery is located in Trafalgar Square. Here you will find paintings by da Vinci, Botticelli, Van Gogh, Renoir, and many other Western European artists from the 13th to the 19th centuries. The entrance is free, but for special exhibits, tickets are required.
4. London Eye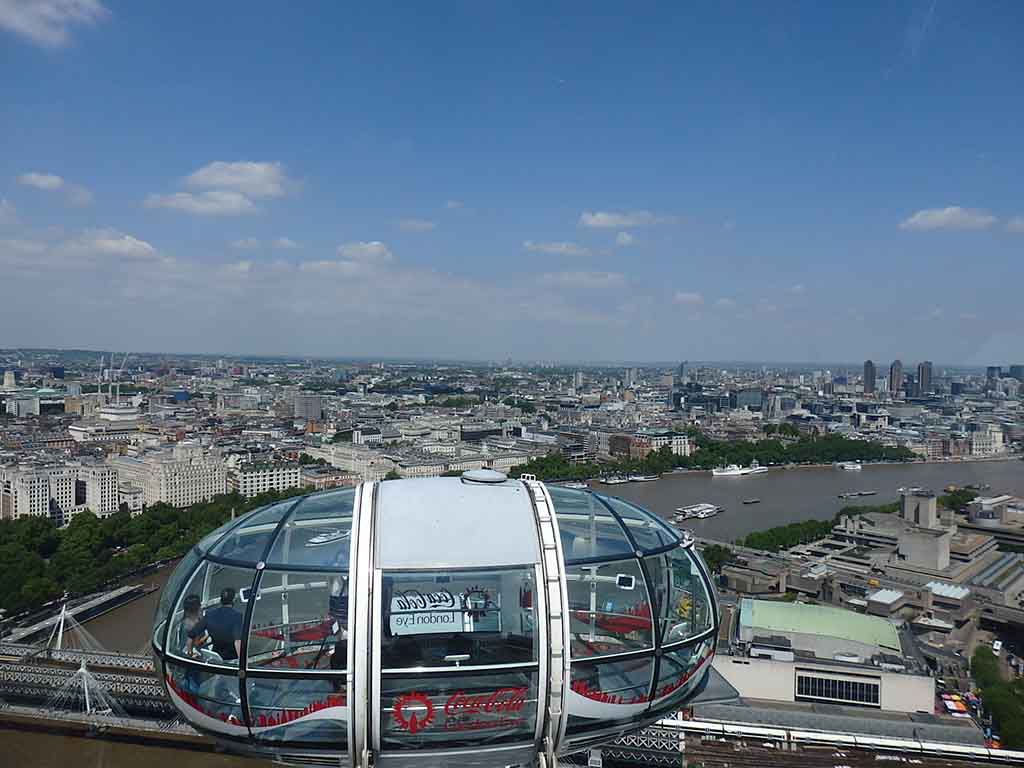 The London Eye is the best way to get a panoramic view of London. Each of the 32 capsules holds up to 25 people, so if you are traveling with a group, there will be plenty of room for each to share the incredible views together.
5. Tate Modern in London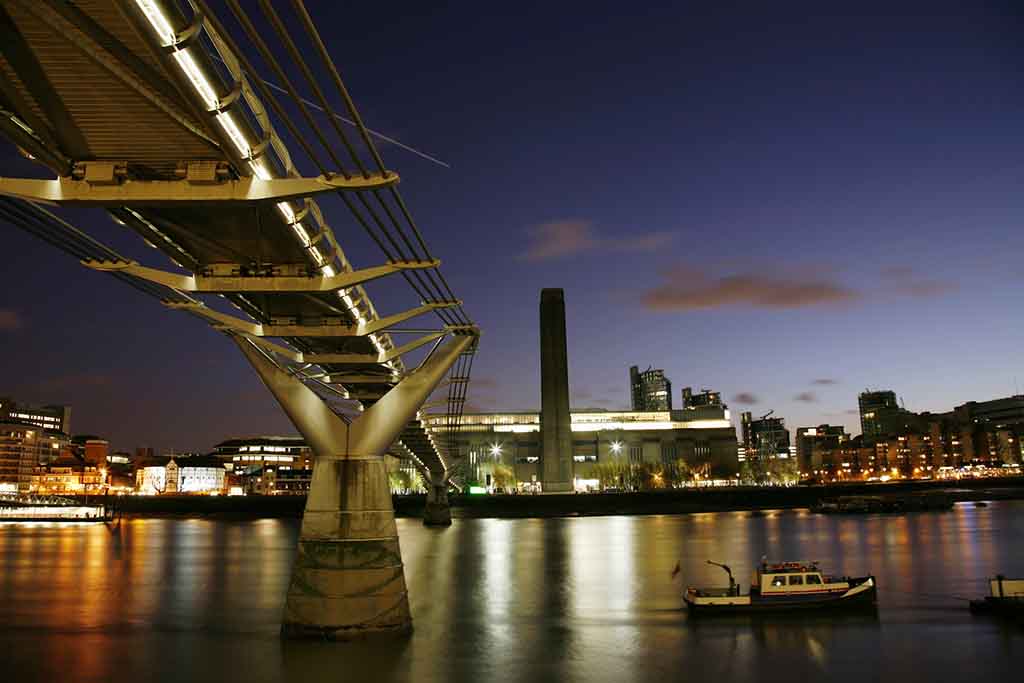 The Tate Modern, located on the Thames River, focuses on modern and contemporary art. If your taste in art includes more modern forms, you will enjoy visiting the Tate Modern. It also has an excellent restaurant that has outstanding views of the city. There is no entrance fee.
6. Madam Tussauds in London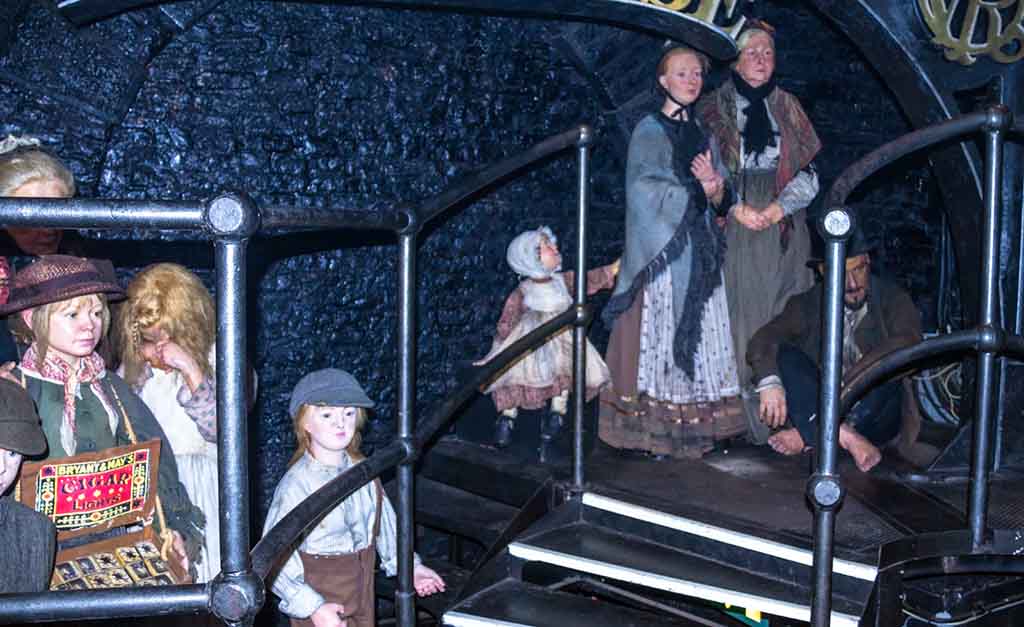 Madam Tussauds is a must-see for anyone visiting London. You will be awestruck by the lifelike wax sculptures of many famous people including Prince William and Princess Kate, Her Majesty the Queen, Lady Gaga, Shakespeare, and even One Direction.
7. Best Restaurants and Pubs In London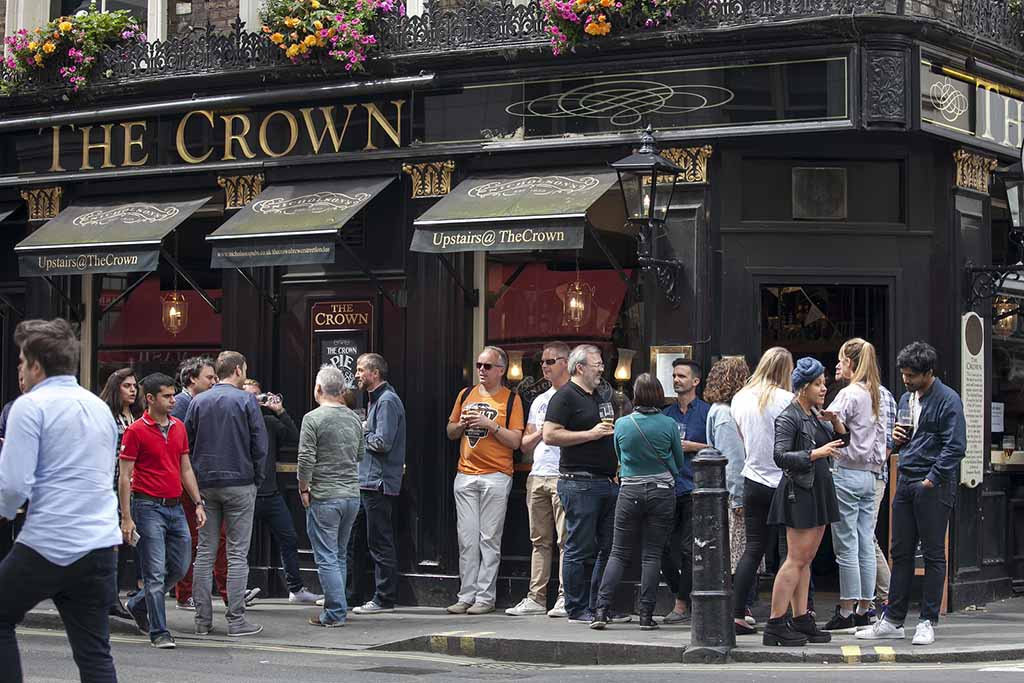 The city of London has a wide variety of restaurants to suit every taste. For traditional London cuisine in elegant settings, you can visit Bonds, Hix Oyster and Chop House, Chamberlain's Restaurant, or Chiswell Street Dining Room. If you enjoy Italian cuisine, Caravaggio is the place to dine; or for Thailand cuisine, be sure to visit Thai Square Mineries. Experiencing one of London's Pubs is a must. Ye Old Cheshire Cheese is the most popular by far, but The Blackfriar, The Magpie, and Rising Sun are also great places to get a pint of ale.
There is so much to see and experience in London, it is best to decide where you want to go before leaving home. By planning, making reservations, and purchasing tickets ahead of time, you can spend more time savoring the experiences you really desire.
8. Take a Hop-on-Hop-off-Bustour to London's Sights
There are three companies in London that offer a hop-on hop-off bus tour. With stops in front of the most important sights, you can explore London up close. It is also worth ordering here in advance. Tickets are available for 24, 48 or 72 hours and cost between 24 and 52 pounds. Early bookers get up to 20% discount.
www.city-walks.info
9. Explore the historic Greenwich ans stay on the Nullmeridian-Line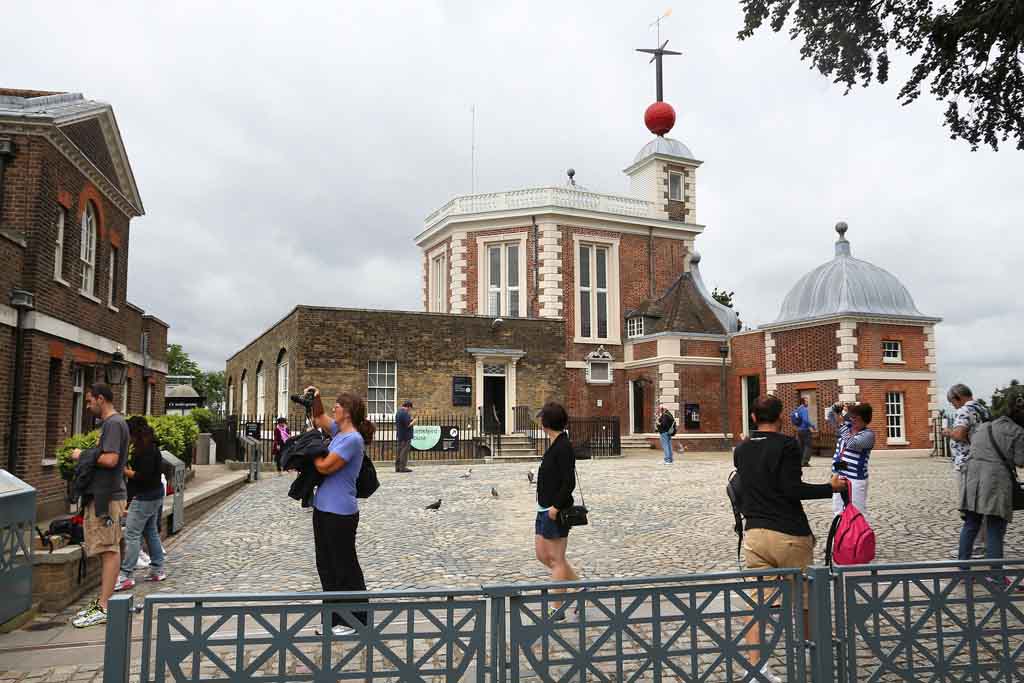 Greenwich is a historic district in the southeast of London. The place on the Thames is world famous for the prime meridian that runs along here. A tourist attraction is the brass strip in the courtyard of the Royal Greenwich Observatory. In addition, the sculpture at its end is a popular photo motif.
Visitors often enjoy jumping from one time zone to another. Maybe you could save an hour like that? A visit to the observatory is also worthwhile in the evening. Because since 1999 a north-facing green laser has been illuminating the course of the prime meridian. The laser beam can also be seen very clearly from the Thames.
Open: 10:00–17:00 Uhr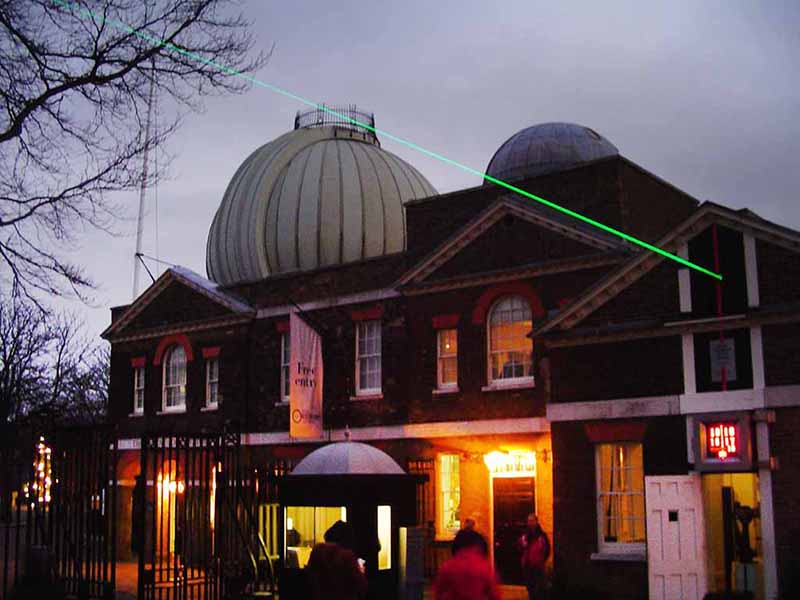 Food and drinks in London
Treat yourself to a classic English breakfast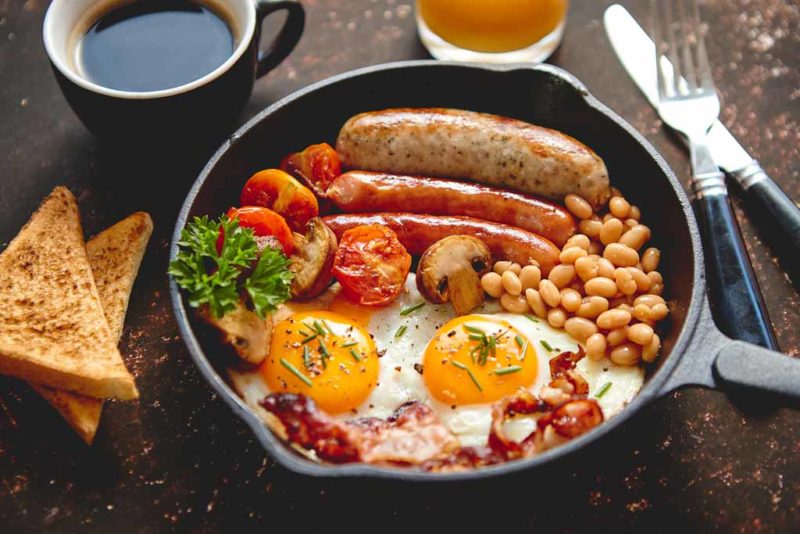 Do you like it hearty and greasy for breakfast? Then try a full English breakfast. The English breakfast classic consists of sausages, beans, bacon and fried egg. A popular breakfast spot is the Breakfast Club in Soho. But you will also find cafés and restaurants that offer English breakfasts everywhere in the city. For more inspiration, check out Time Out.
Start the day with brunch
If you don't like English Breakfast, you can brunch in London. There are of course countless possibilities for this. If you love viewpoints, you can go for brunch, for example, in the city's highest restaurant, Duck & Waffel. You can find more recommendations here: CN Traveler or Time Out.
​​Celebrate an English tradition – afternoon tea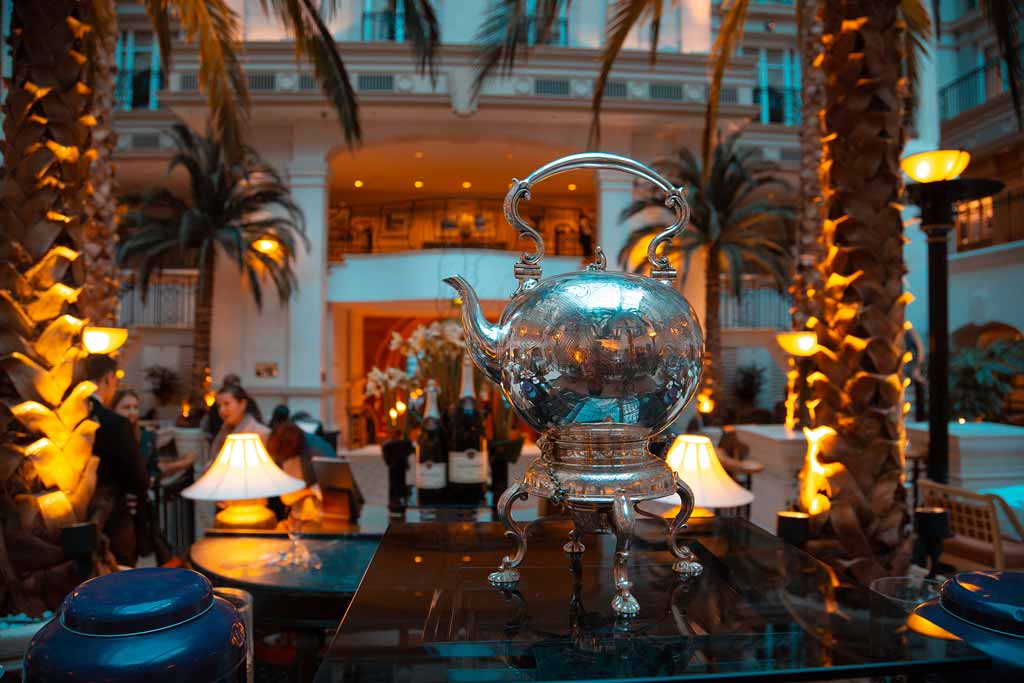 Afternoon tea has a long tradition in England. It originated in the 17th century and is still celebrated today. Small cakes and sandwiches are traditionally served with tea. As a London tourist, you can now take tea in a variety of ways. For example, there is an afternoon tea bus tour that takes you on an old double-decker through London's streets, or boat trips across the Thames. There is afternoon tea at lofty heights in the tallest building in Western Europe (The Shard) or themed events such as Alice in Wonderland afternoon tea. You have a free choice.
Dine in a special atmosphere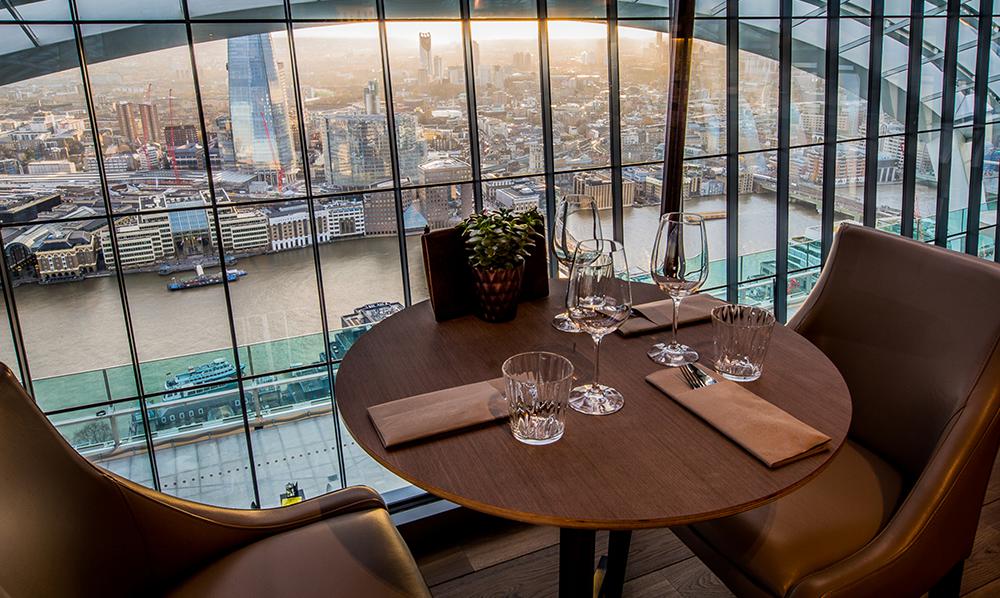 Having Dinner in London is quite expensive, on more reason to make it special unforgettable. So how about a restaurant with a fantastic view or directly on the water?  There a wide variety of restaurants where you can have dinner in a special atmosphere. Good Examples would be the Rainforest Café, the five restaurants on Skygarden or the Northbank Restaurant with view of the Thames.
Places to eat with a view of the thames

Feast in London's markets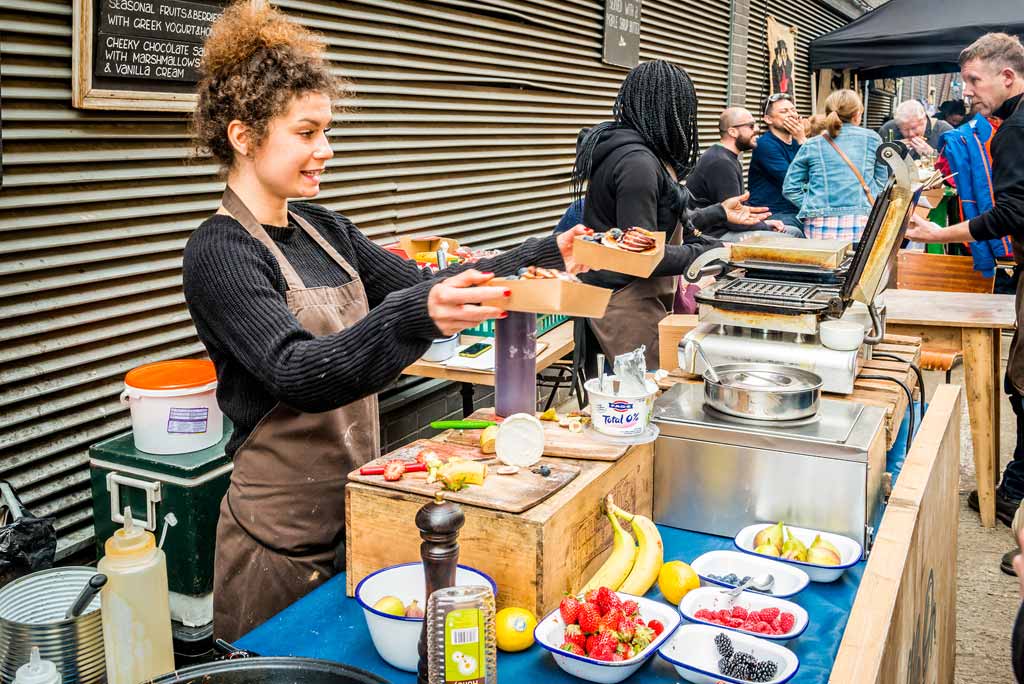 London has such great markets and in my opinion a visit to the market when visiting London is a must. For foodies, London's oldest weekly market, Borough Market, is a must. But actually almost all markets have delicious food stalls where you can get dishes from all over the world.
The best food markets in London
Have a picnic in the park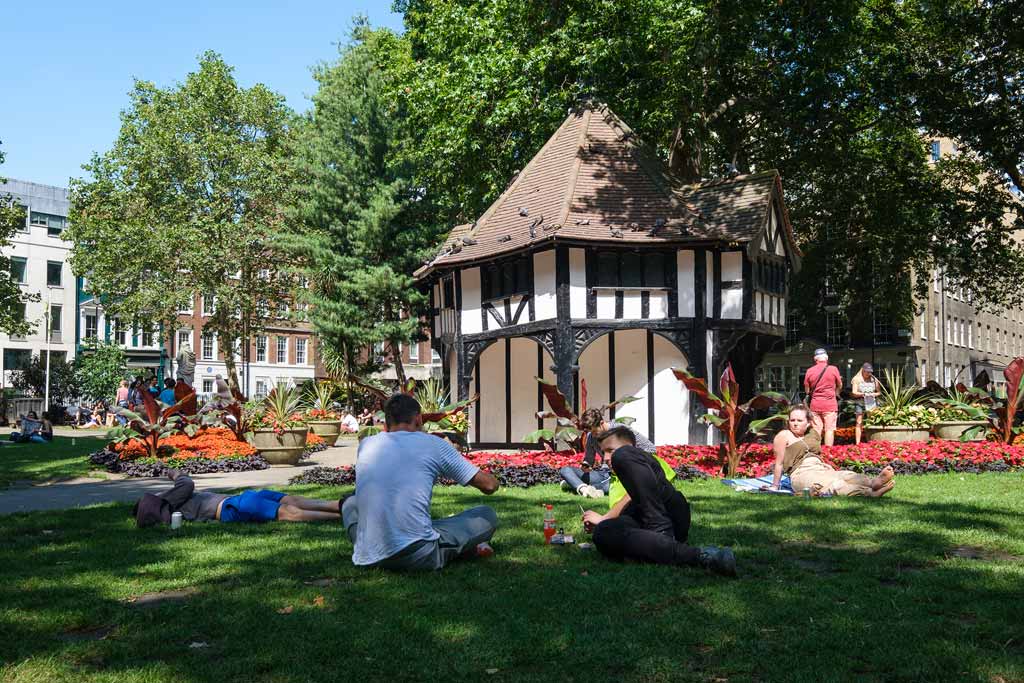 As already mentioned, London has many, and especially central, parks. Since the restaurants near the well-known sights are sometimes very expensive, a picnic in the park is possible in good weather. You can buy your food beforehand in the supermarket or at Pret. The fast food chain Pret is available on every corner in London. There you can get delicious sandwiches, salads, soups, sushi, fruit and much more.
Try England's National Fish & Chips
Don't you immediately think of fish and chips when eating English? For me, it's the British classic. If you like fish (or fish fingers) you will love fish and chips. For this I can recommend the restaurants Poppies (Soho, Camden, Spitalfields) or Hook (Camden). But many pubs also have the classic on the menu.
Have a pint in a typical British pub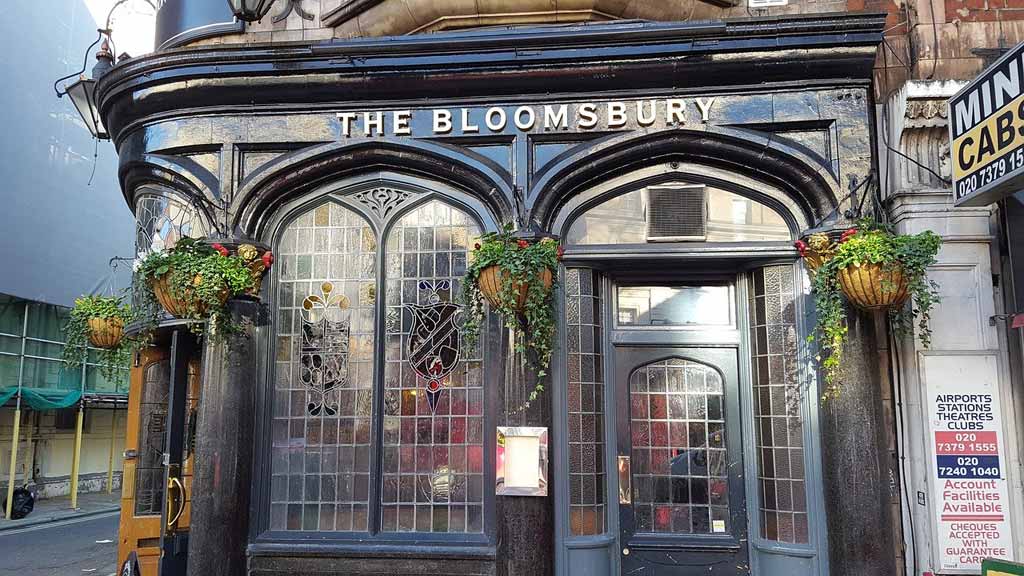 There are some historic pubs in London where you can have a pint of ale or lager in a cozy atmosphere. My personal favorite is the Ye Olde Cheshire Cheese near St Paul's. It is one of the oldest, if not the oldest, in London. Celebrities like Charles Dickens are also said to have enjoyed spending time in the winding pub.
Join a pub crawl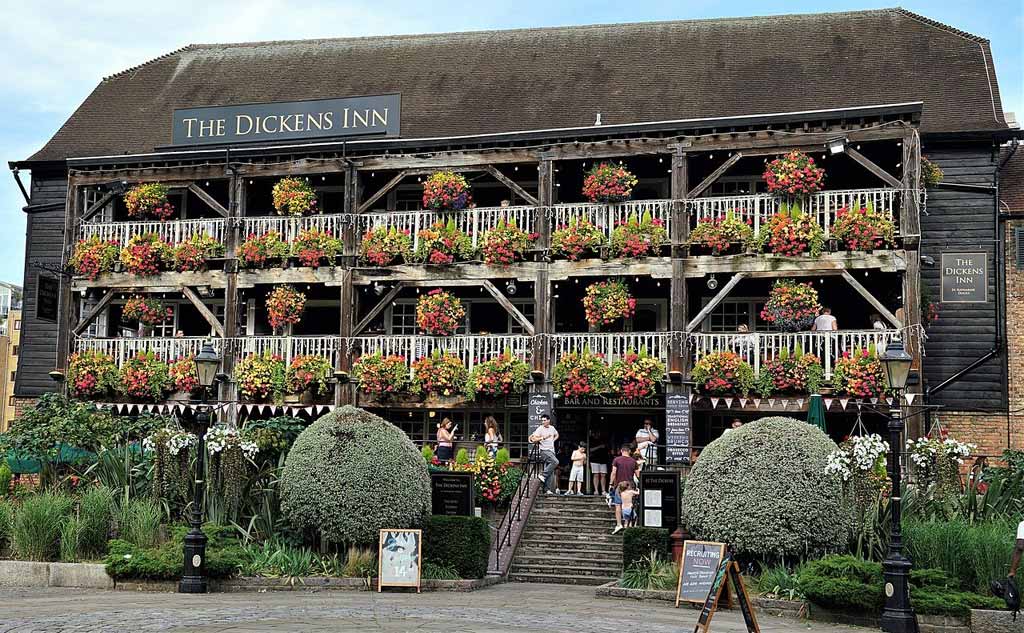 In the pub crawl, a local guide will take you through a series of pubs together with a small group. You will not only get to know pubs that you probably would not have discovered on your own, but also many people from all over the world. Of course there are different providers and therefore different concepts of pub crawls. On some tours you only go to pubs, others also go to one or the other club. With some you get a free shot in every shop, with others you get discounted drinks and others just show you around. The price range is correspondingly different.
Take a food tour through London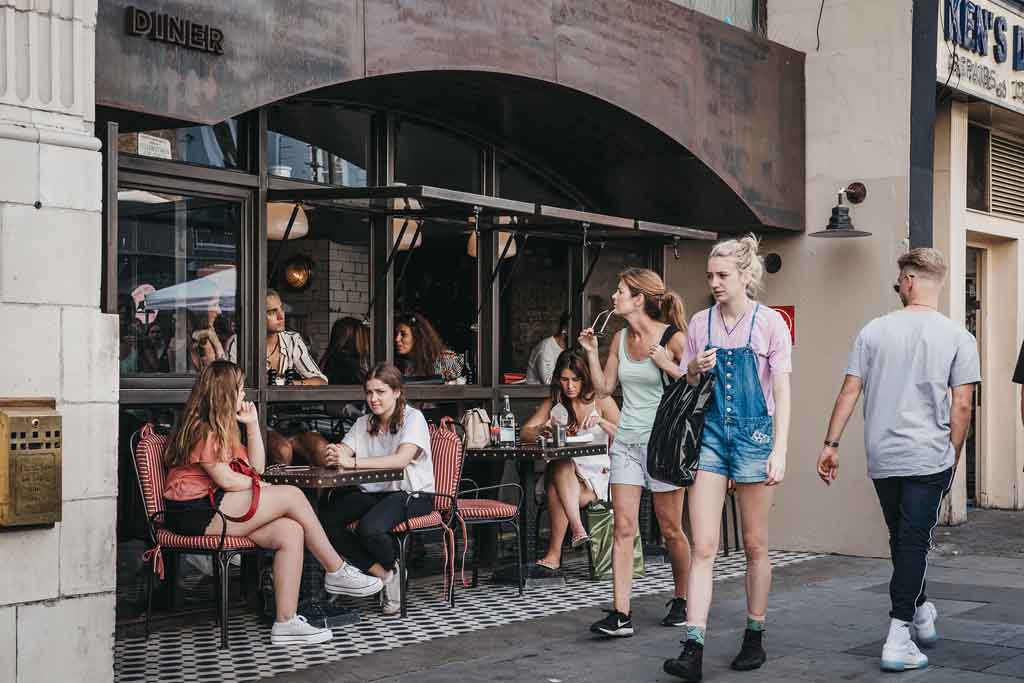 On a food tour you will get to know authentic London cuisine away from the tourist crowds. Locals take you to bakeries, markets, restaurants, bars or pubs. English cuisine may not have the best reputation, but the food in London is as international as the city. You will notice this at the latest on a food tour.