In Europe there are enchanting cities and regions, mountains and valleys, islands and landscapes that leave a lasting impression and that you always want to visit again. Whether a city break or active hiking trip, they are ideal destination for a holiday off the usual tourist routes.
Europe is also home to some of the world's most stunning lakes, with mountainous backdrops and quaint little towns along the shores. We've brought together some of Europe's hidden and underrated gems for you.
Just take a look at the most beautiful lakeside towns across the old continent.
1

Lake Bled in Slovenia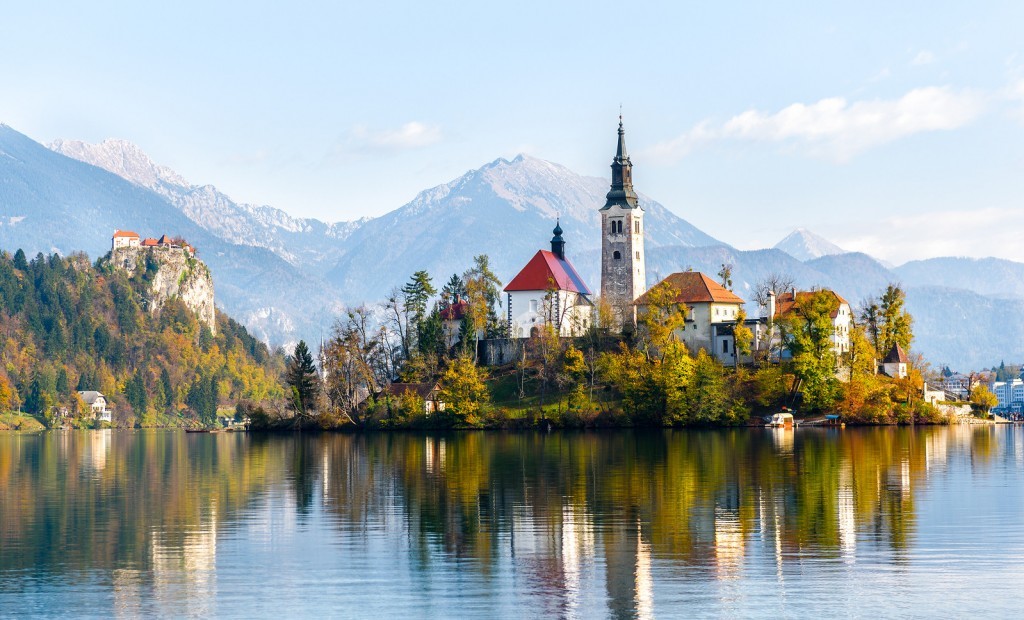 Lake Bled, in Slovenia is one of Europe's most picturesque places to travel. This beautiful little lake is surrounded by hills of the Upper Carniolan region of northwestern Slovenia, where it adjoins the town of Bled. The area is a very popular tourist destination and not far (35km) from Sloveniens capital city, Ljubljana.
Reasons why you should visit Lake Bled
Bled is one of Slovenia's most popular holiday resorts. The village attracted by romantic honeymooners to backpackers who come for hiking, cycling, water sportsand canyoning. Its emerald green lake, the picturesque church on a small island and a medieval castle nestled against a rocky cliff make this place incomparably beautiful.
A climb to one of the surrounding peaks of the Julian Alps with the Karawanken as a backdrop offers photographers numerous motifs for postcard photos. Those who do not want to climb quite so far can climb to the top of the bell tower. He also offers a breathtaking view over the lake.