Booking a stay in Berlin is a delightful endeavor given the wide range hotel choices in and around the city.  But there is a class of specialty hotels that offers more than just a room; Berlin's various boutique hotels can dramatically enhance a stay in the city and transform a visit into a memorable experience.  From quaint turn-of-the-century lodgings to modern abodes with palatial grandeur and tech-friendly attributes, there are many wonderful hotels to book for a stay in the German capital.
1

Monbijou Hotel
Just 300 m from Berlin's lively Hackescher Markt square, this boutique hotel features a fitness centre, rental bikes and stylish rooms with free Wi-Fi. Museum Island is only 400 m away. Decorated in a vintage British style, the rooms offer large windows and wooden floors. Comforts include a flat-screen TV with satellite channels, an iPod docking station and a private bathroom.
Monbijou Hotel offers a restaurant and bistro, and drinks can be enjoyed at the bar.. You can also relax with a book in the Monbijou's library area.
A large variety of cafés, bars and shops can be found within a 5-minute walk of Hotel Monbijou. Hackescher Markt S-Bahn Train Station is 150 m away, providing a connection to Alexanderplatz and the Friedrichstraße shopping street.
Zum Angebot: Monbijou Hotel
2

Alma Schlosshotel in Grunewald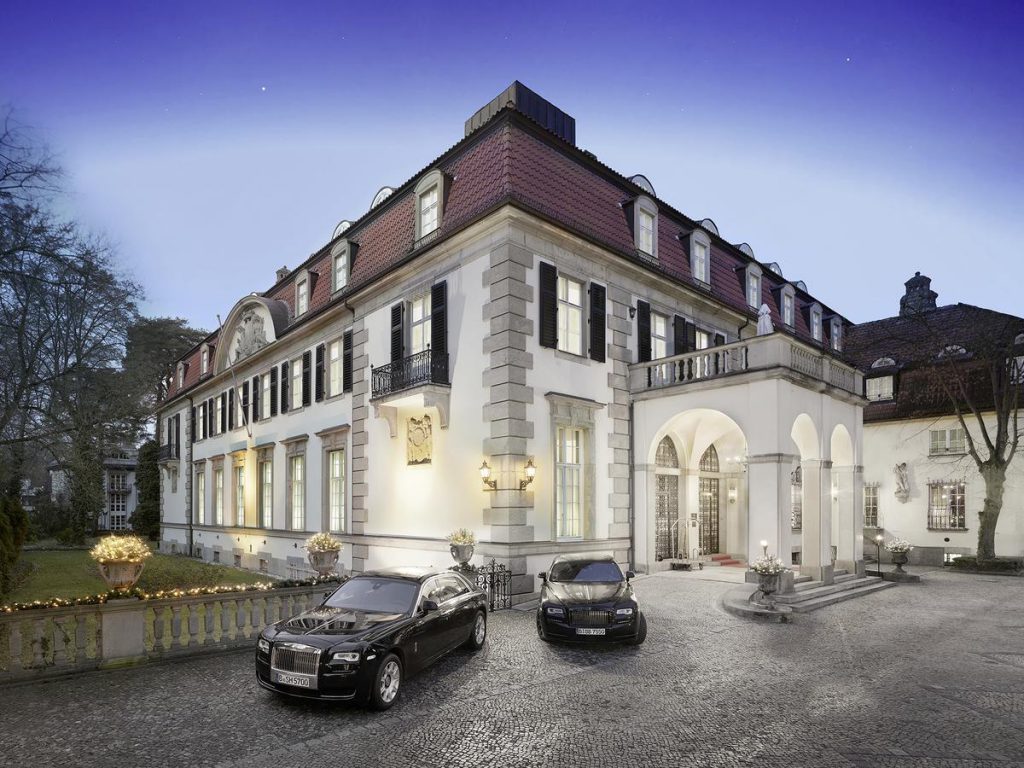 As a city abounding with history, it would be perfectly in keeping with tradition to choose a classic Berlin hotel for a stay in the city.  The Alma Schlosshotel Im Grunewald has been called the city's loveliest hotels by travelers.  This breathtaking mansion has been transformed into a luxurious hotel and lies on the western edge of Charlottenburg.  While one of the city's historic hotels, it has a distinctive contemporary feel due to new design work by Karl Lagerfield.  Sumptuous rooms paired with delectable French cuisine are hallmarks of the famed hotel.  Travelers will also benefit from the facility's health spa, indoor swimming pool, gym, and saunas.  Formal and informal dining choices allow travelers to perfectly tailor their stay in this relaxing and beautiful atmosphere.
Zum Angebot: Patrick Hellmann Schlosshotel
3

Hotel Albergo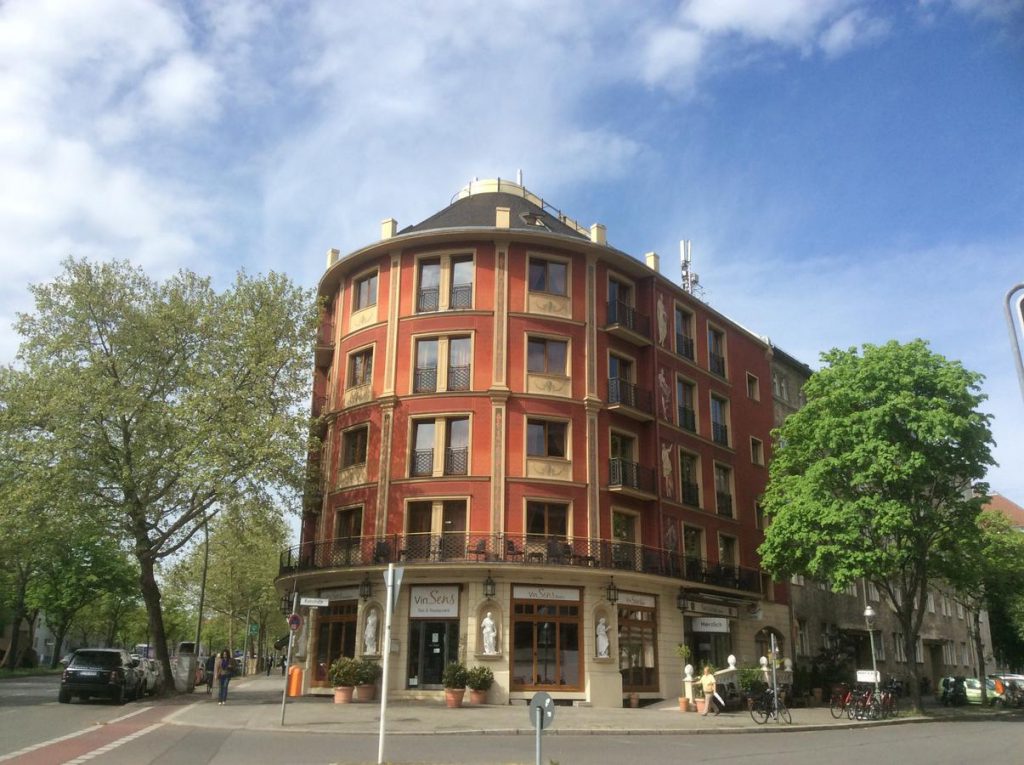 While there are several classic hotels in Berlin that offer luxury service, consider a stay at one of the city's boutique class of lodgings.  The Home Suite Home Hotel Albergo is an ambient hotel with Italian Renaissance stylings located on the western side of the city's center. 
Rooms abound with old-world craftsmanship evident from the hand-painted frescoes and fixtures that ornament the rooms.  Its prime location allows occupants easy access to the district's fine restaurants, cafes, theatres and nightclubs.  Italian charm coupled with Berlin hospitality and efficient service make this a noteworthy consideration.
At the official website room rates start from 109 Euros for two visitors. For a 3rd person in a double room a surcharge is 20,00 € per night. Children stay free of charge in the parent's room up to and including the age of 11. From the age of 12 full paying.
The double room will cost 359 Euros for three nights. If you're lucky, you get the same deal at booking.com for just 201 Euros.
See Offer: Albergo City Hotel Berlin
4

Mark Hotel Meineke
The Mark Hotel Meineke is a charming boutique establishment located near the culturally rich Kurfurstendamm, the city's renowned shopping district.  This turn-of-the-century townhouse has been transformed to provide travelers with a first-class stay.  Its old-fashioned allure exudes warmth that is missing from many other hotels.  The period-style elevator is a central attraction of the hotel's interior.  Visitors to the hotel will love the quaint bar and comfortable rooms.  The hotel's hospitality also extends to pets making it a family-friendly institution and its enchanting courtyard is a quiet get-away from the busy delights of the city.
See offer: Mark Hotel Meineke
5

Hotel Art Nouveau
The antique aura of the Hotel Art Nouveau is an enticing hotel operated by a family.  The culturally rich decor exudes the air of 1890, but the hotel employs a young and friendly staff that is happy to depart its knowledge about the Berlin's must-see destinations.  The townhouse architecture is matched with Art Nouveau relics that pay homage to a bygone era of sumptuous elegance.  Located near the Kurfurstendamm, this boutique beauty sets the standard for boutique charm in Berlin.
Zum Angebot: Hotel Art Nouveau am Kudamm
6

Hotel Louisa's Place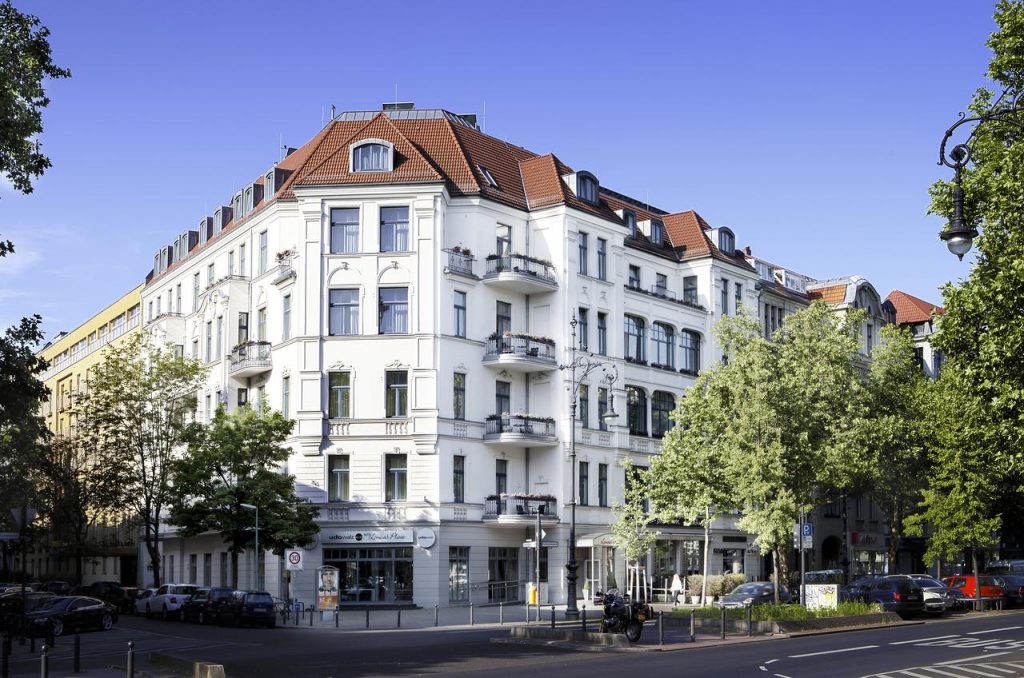 Hotel Louisa's Place offers a boutique atmosphere paired with distinctive Berlin flair.  Combining both classic and contemporary features, this hotel lies on a prestigious Berlin thoroughfare near the Kurfurstendamm.  As a centrally located lodging, Hotel Louisa's Place is the ideal choice for sightseers.  Yet, when it's time to relax after a day of combing the city's attractions, this boutique hotel boasts a Turkish bath, sauna, and indoor pool along with available massage treatments.  Each of the forty-seven suites provides its own decorative character and the hotel's food regularly receives rave reviews.  This 1904 mansion is the perfect choice of hotel for any stay in Berlin—business or pleasure.
Zum Angebot: Hotel Louisa's Place
7

The Mittendrin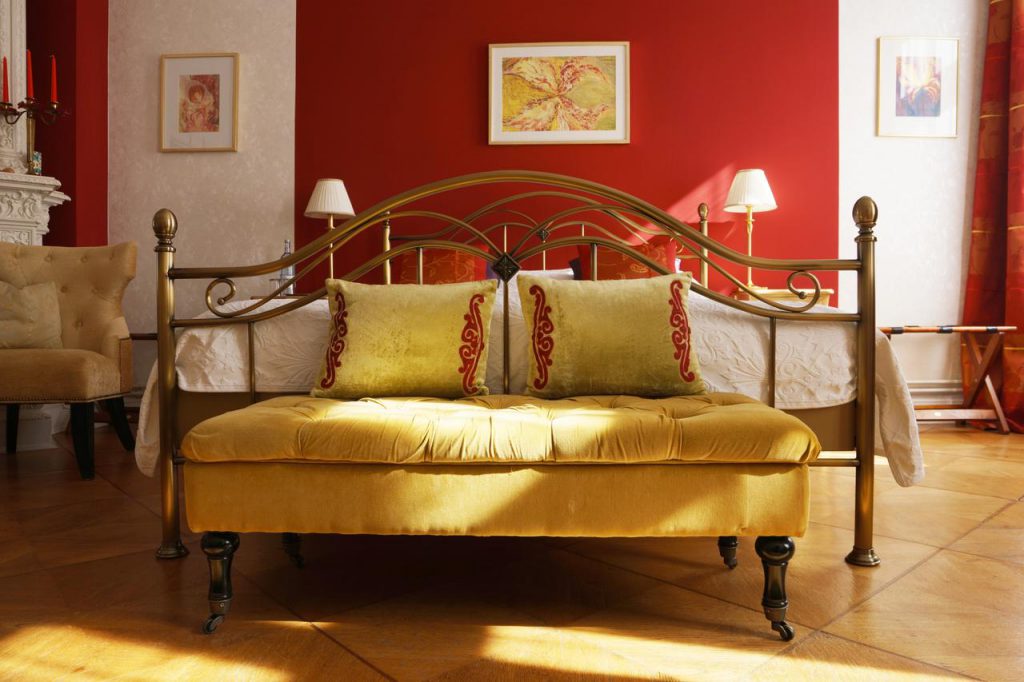 The Mittendrin is a relaxing option for a stay in Berlin.  Located in the center of the city, this hotel allows visitors to reside in a centralized hub with easy access to other areas of the city.  Many city attractions like the Brandenburg Gate and Berlin Zoo are in walking distance.  The hotel itself is a comfortable abode filled with light and airy rooms.  Refreshing décor paired with impeccable service make this a delightful choice for a vacation in Berlin.
Zum Angebot: Boutique Hotel Mittendrin Berlin
8

Hotel Q!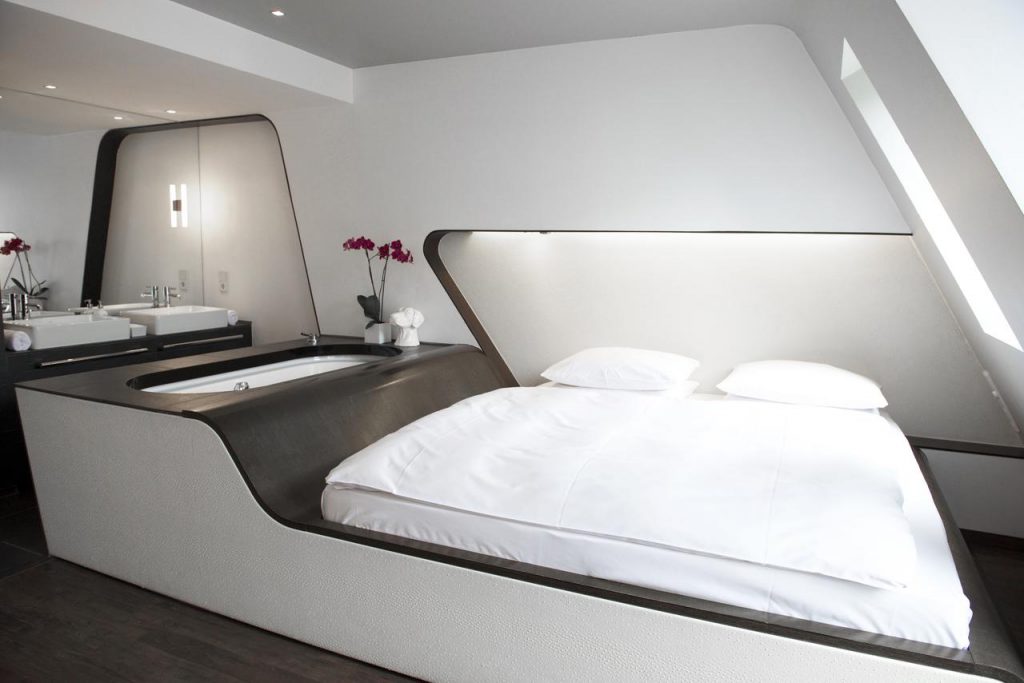 Finally, for more modern decorative style, consider the Hotel Q, a design hotel near the Kurfurstendamm row of shops.  Serving Berlin travelers since 2004, this avant-garde establishment is unlike any other Berlin hotel.  The hotel's seventy-seven rooms offer whimsical and artfully-designed ambience.  Its décor is an enchanting departure from the traditional offerings of other hotels.  For a singular experience, Hotel Q is an exciting addition to the city's network of accommodations.
Most of Berlin's famed boutique and design hotels are located near the Kurfurstendamm section.  A diverse shopping experience awaits visitors to this area of the city.  Of course, as a sprawling capital, Berlin boasts far-reaching sites that are also navigable and easy to reach from this section too.  Hotels set in the city's center are especially recommended for travelers who wish to see the city's most famous sites.
Zum Angebot: Hotel Q! Berlin