[:de]Das Jahr 2019 wird im
Gardaland
Resort einfach zauberhaft, denn es steht in Italiens Freizeitpark Nummer eins ganz im Zeichen der Magie. Zum Saisonstart des "Jahres der Magie" am 30. März 2019 erwarten die Besucher neue Attraktionen und am 31. Mai 2019 öffnet das Gardaland Magic
Hotel
seine Pforten.
Neues Gardaland Magic Hotel
Vom violetten, geschwungenen Dach bis zum kleinsten Detail der Einrichtung ist das neue 4-Sterne-Hotel ganz dem Thema der Magie gewidmet. Es erhöht das Zimmerangebot des Resorts um 128 großzügige Themenzimmer. Jedes verfügt über zwei Bereiche, einer mit Doppelbett für die Eltern, der andere mit zwei Einzelbetten für die Kinder. So können Familien gemeinsam eines der drei zauberhaften Ambiente erleben: Mächtige Bäume, Riesenpilze und Blumen bevölkern den Zauberwald, im Magischen Eisschloss werden die Gäste zu Bewohnern eines glitzernden Zauberreiches. Im Haus des Zauberers beschirmt ein großer Zauberhut das Bett der Eltern, während die Kinder unter fliegenden Zauberbüchern träumen.
Neuer interaktiver Weg durch den Zauberwald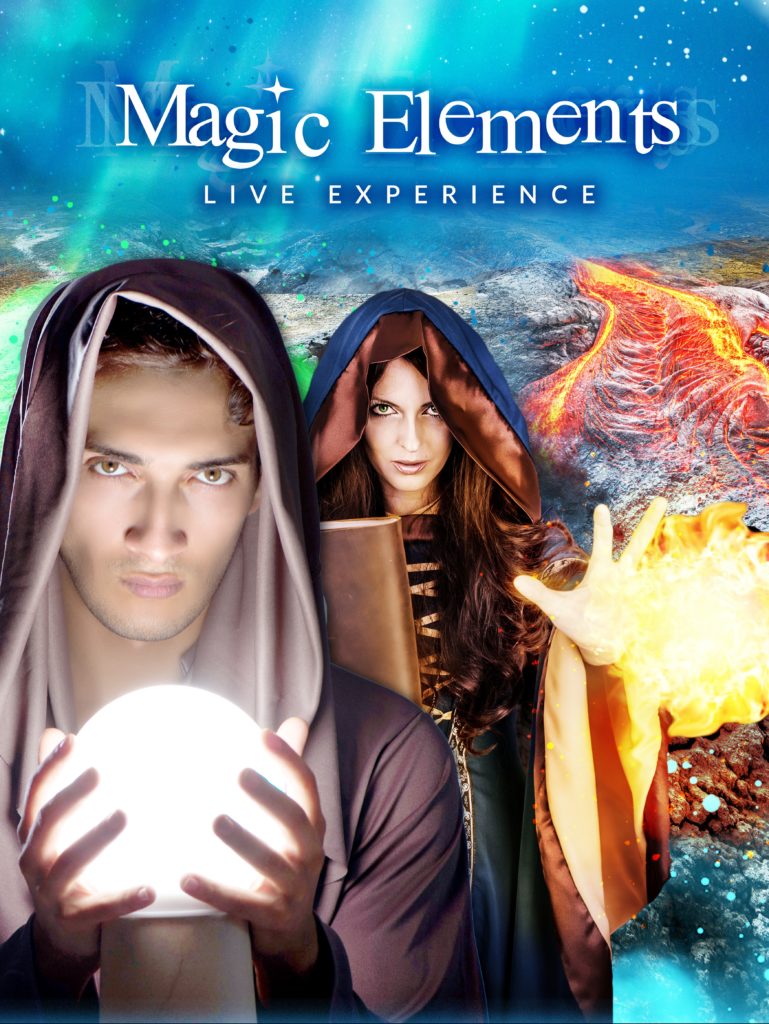 Die neue "walk-through" Attraktion richtet sich an Familien, die durch ein magisches Bergwerk in den Zauberwald gelangen. Dort müssen die kleinen Zauber- und Hexenlehrlinge dem Zauberer helfen, den Zauberwald und seine fabelhaften Kreaturen zu retten. Denn eine böse Hexe droht, den Wald mit seinen magischen Blumen in eine Steinwüste zu verwandeln.
Neuer Sequoia Magic Loop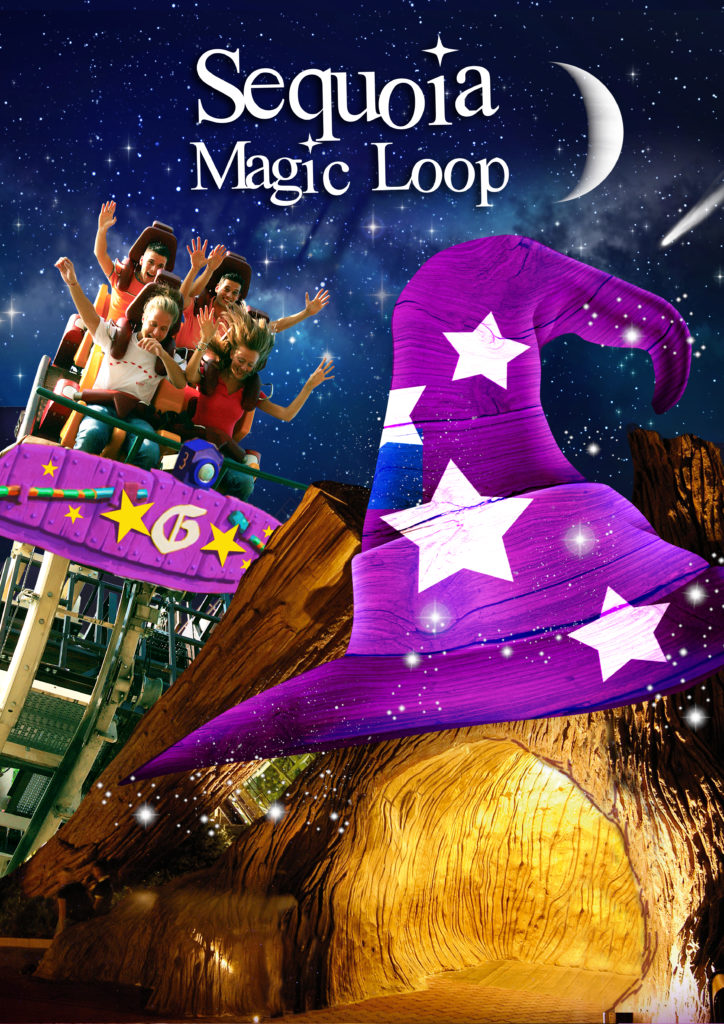 Auf dieser 30 Meter hohen Achterbahn im neuen magischen Outfit stürzen sich die Fahrgäste kopfüber ins magische Abenteuer – auf vertikalen 180° Loops. Die mutigsten unter den Zauberern und Hexen erwartet eine Fahrt voller Nervenkitzel: Zuerst geht es hinauf bis auf 30 Meter Höhe und in senkrechten 180° Kurven wieder hinab, dabei wird die Welt buchstäblich auf den Kopf gestellt. Ein magisches Erlebnis mit Adrenalinschub!
Neue Live-Shows im "Jahr der Magie"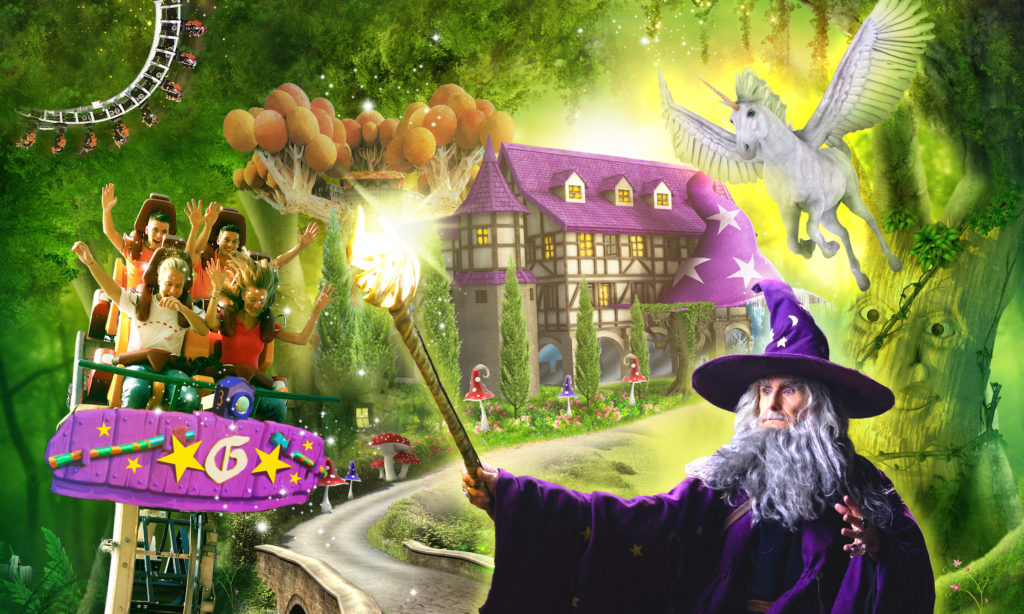 Live-Shows mit professionellen Künstlerinnen und Künstlern, fabelhaften Kostümen und Bühnenbildern runden das Freizeitparkerlebnis ab. 2019 stehen drei neue Live-Shows auf dem Programm, die berührende Erlebnisse und viel Spaß versprechen. Sie verzaubern das Publikum mit erstaunlichen Spezialeffekten, unglaublichen Akrobatiknummern, Live-Musik und beeindruckenden Choreografien.
Weitere Informationen unter:
[:en]The year 2019 at the Gardaland Resort is simply enchanting, because it's all about magic in Italy's number one amusement park. At the start of the season of the "Year of Magic" on March 30, 2019, visitors can expect new attractions and on May 31, 2019, the Gardaland Magic
Hotel
opens its doors.
New Gardaland Magic Hotel
From the purple, curved roof to the smallest detail of the interior, the new 4-star hotel is entirely dedicated to the theme of magic. It increases the resort's room offer by 128 generous themed rooms. Each has two areas, one with a double bed for the parents, the other with two single beds for the children. So families can experience one of the three magical ambience together: Mighty trees, giant mushrooms and flowers populate the magic forest, in the Magic Ice Castle, guests become residents of a glittering magic realm. In the Wizard's house, a large magic hat shields the parents' bed while the children dream under flying magic books.
New interactive path through the magic forest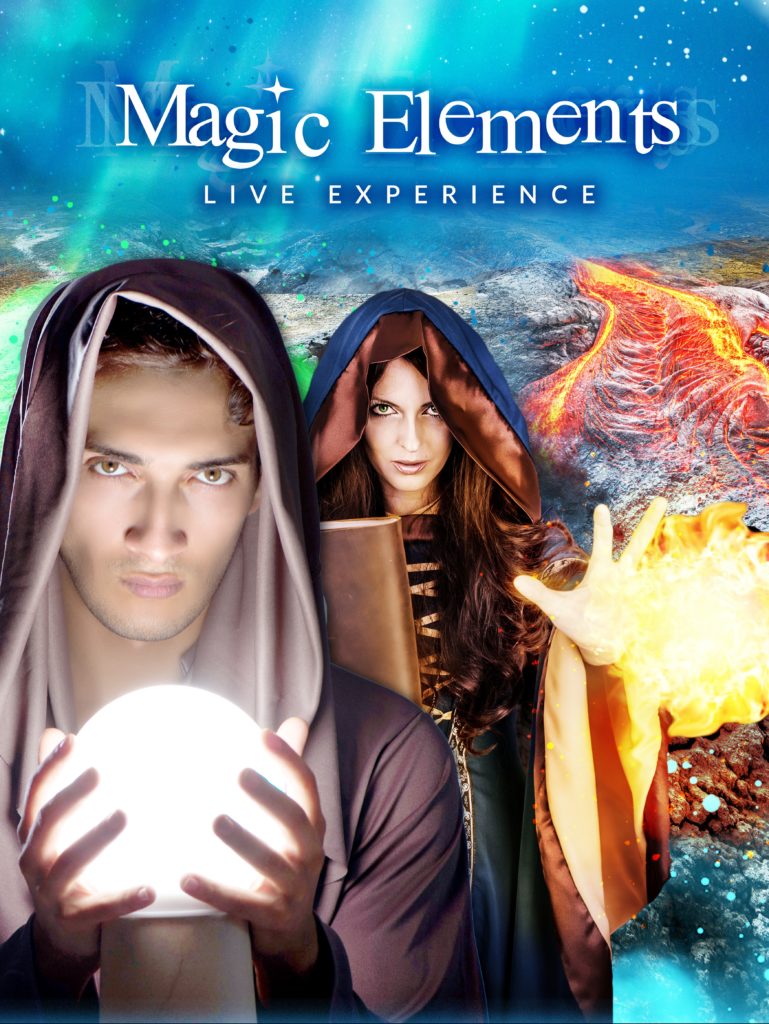 The new "walk-through" attraction is aimed at families who come through a magical mine in the magic forest. There, the little spell and witch apprentices must help the sorcerer save the Enchanted Forest and its fabulous creatures. For a wicked witch threatens to turn the forest with its magical flowers into a stone desert.
New Sequoia Magic Loop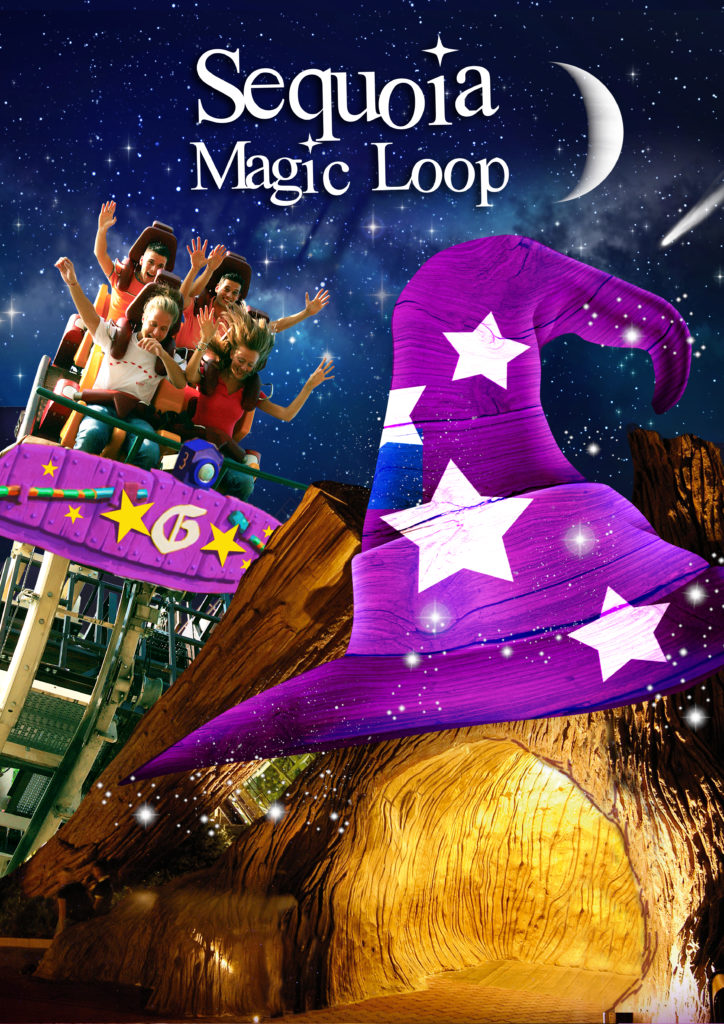 On this 30-meter-high roller coaster in a new magical outfit, passengers jump headlong into the magical adventure – on vertical 180 ° loops. The bravest of sorcerers and witches can expect a ride full of thrills. First, they'll go up to 30 meters and down 180 ° vertical turns, literally turning the world upside down. A magical experience with adrenaline rush!
New live shows in the "Year of Magic"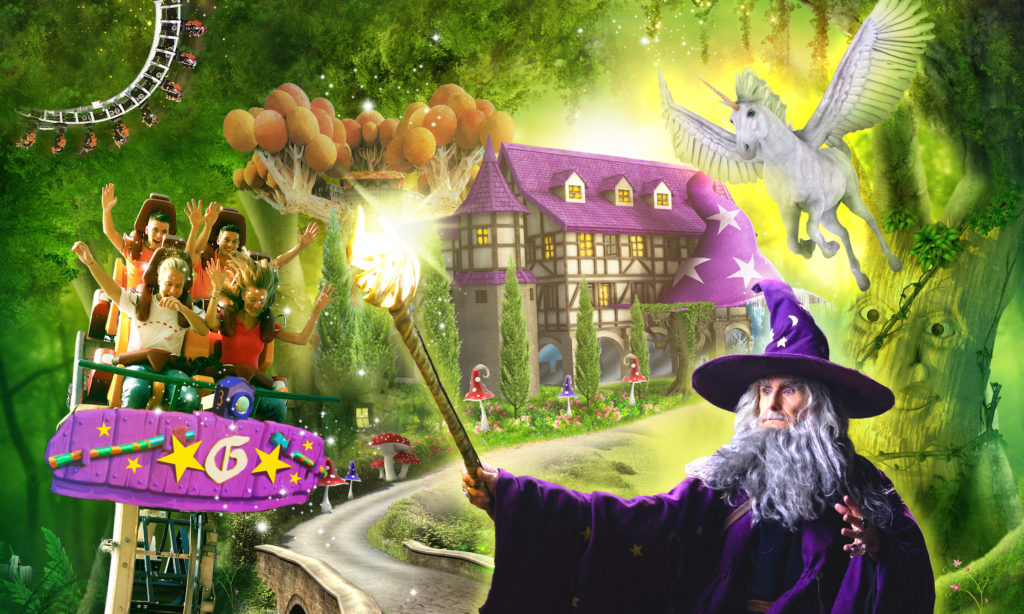 Live shows with professional artists, fabulous costumes and set designs complete the theme park experience. In 2019, three new live shows are on the program, promising touching experiences and lots of fun. They enchant the audience with amazing special effects, incredible acrobatics, live music and impressive choreographies.
Further information at:
[:]