If you're planning a vacation to Berlin, your main concern is likely finding a hotel that fits your needs. Here, you'll find everything you need to know about several top hotels in Berlin, whether you're pinching pennies, or not on a budget at all.
The city of Berlin clearly offers something for every family, whether they be looking for economy hotels or more luxurious hotels, as it features a variety of affordable hotels, as well as several high-class hotels for those not concerned with cost. Being such a diverse city, Berlin presents the opportunity for families of all income levels to enjoy a quality vacation. Partake in a professional tour, or if money is a concern, enjoy a self-guided tour of downtown Berlin. Enjoy a variety of restaurants, as well as museums and skyscrapers. No matter what you prefer, Berlin has something to offer.
Top Budget-Friendly Hotels
1

NH Berlin-Alexanderplatz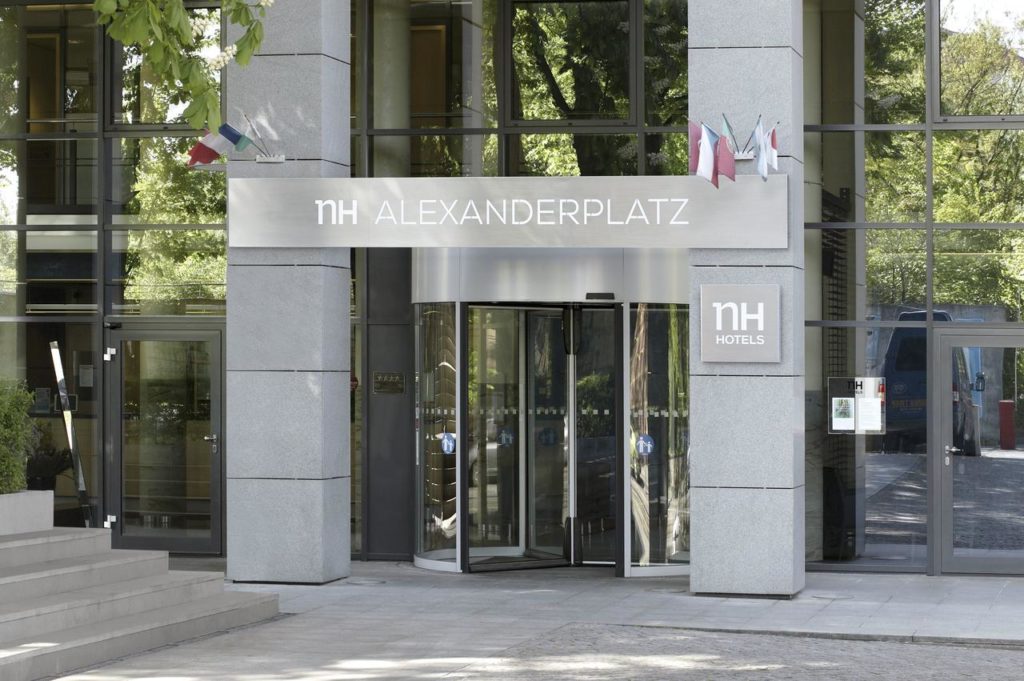 Located near the center of the city, the Four-Star NH Berlin-Alexanderplatz offers a variety of amenities including baggage hold, buffet breakfast, conference facilities, laundry services, meeting rooms, onsite parking, room service, sauna, and wireless internet access. Pets are allowed. Enjoy the convenience of being in the heart of Berlin. Room rates start at 77.00 Euro per night, which is about $103.
2

Hotel Astoria

Also located in the center of Berlin, the Hotel Astoria is a Three-Star hotel featuring a breakfast buffet, cable tv, internet access, laundry service, mini bar, radio, room service, and sound-proof windows. A knowledgeable, multilingual staff is willing to provide guests with information regarding local museums and restaurants, as well as theatres and other sites. Dogs are welcome for a small fee. Rooms start at 75 Euro per night, an equivalent of $100.
3

Hotel Cityblick
Located within walking distance of Kurfürstendamm, Berlin's most elegant boulevard, this two-star hotel features an Italian restaurant Fabrica di Pasta Al Fresco, as well as internet access, room service, SAT-TV, and sound-proof windows. Small pets allowed. Rooms start at 59 Euro or $79 per night.
Top Hostels in Berlin
4. Grand Hostel Berlin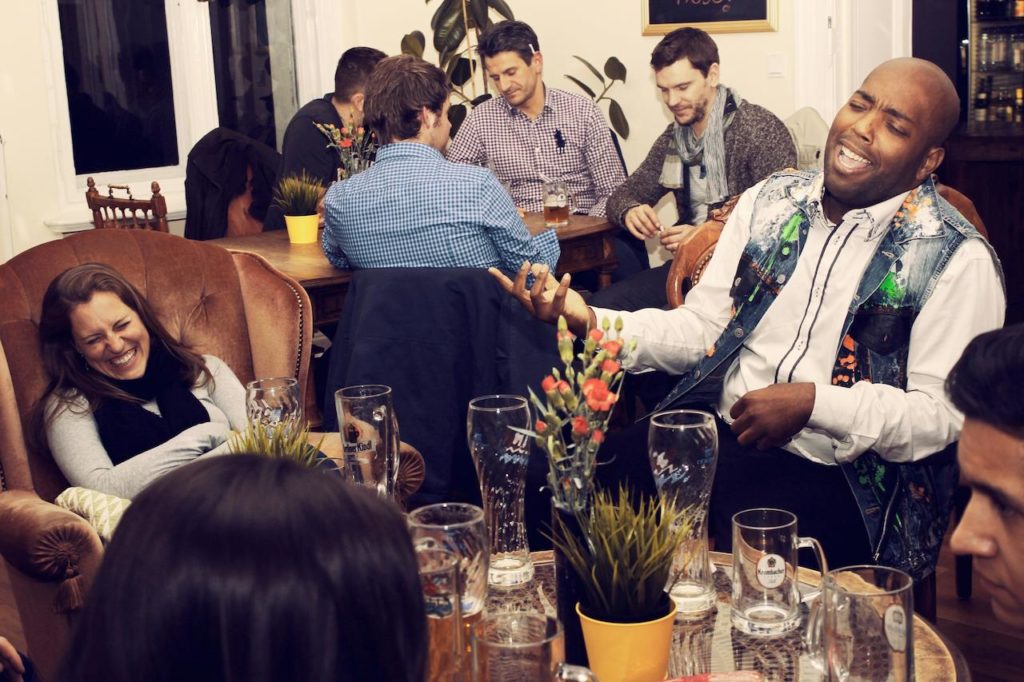 This hostel is the best youth hostel in Berlin and ideal for backpackers on a mission. It offers a clean place to rest, close to all major attractions, and a great place to hang out with fellow travelers. Grand Hostel Berlin may not offer free breakfast, but breakfast is available until lunchtime for just € 6.60, ideal for those looking for adventure in Berlin late at night. This hostel not only continues to receive awards for its customer service and cleanliness, but it is also right in the heart of the city. Enjoy many of the events they host and connect with fellow travelers!
Price per night in a dormitory 22 euros.
Rooms cost from 70 euros per night.
Check Rates here: Grand Hostel Berlin
5

Hecker's Hotel Kurfürstendamm

This first-class hotel has a Four-Star rating and is located in down-town Kurfürstendamm; celebrities have been known to dine here. It features air conditioning, buffet breakfast, cable TV, free newspaper, laundry service, safe deposit box, soundproof windows and walls, and WI-FI internet access. Cassambalis, an onsite restaurant, is opened for lunch and dinner. 2 bottles of Italian mineral water are provided in each room upon arrival. Small pets are allowed for an extra charge. Rooms start at 100 Euro a night or the equivalent of $133.
6

Hotel Riehmers Hofgarten

This Three-Star luxury hotel is located in Kreuzberg, close to local restaurants and bars. Sites such as Gendarmenmarkt and the Brandenburg Gate are within 20 miles of the hotel, which is also near the airport Tempelhof. A buffet breakfast is offered, as well as internet access, laundry service, mini bar, room service, and TV. A restaurant is featured on site. Pets allowed for a small fee. Nightly room rates begin at 129 Euro, or $172.
7

Hotel Augusta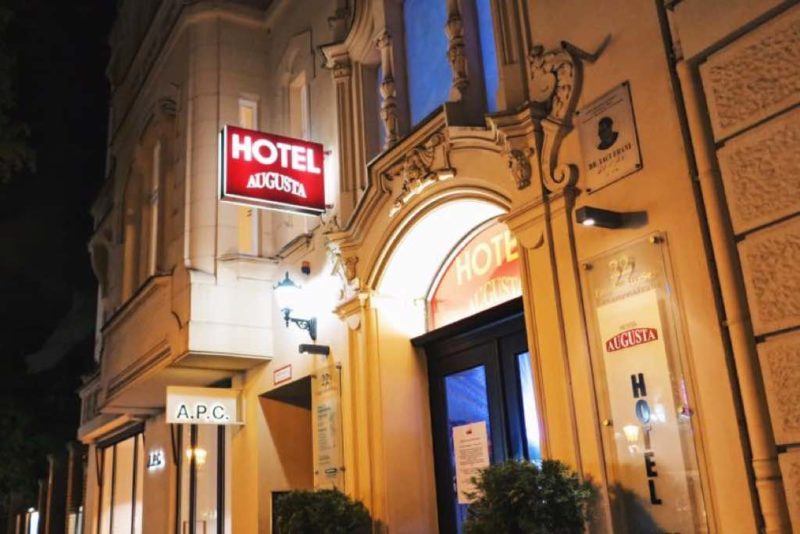 Located directly on of Kurfürstendamm, this Three-Star luxury hotel also has quiet rooms that face Fasanenstrasse. The hotel offers tours of Berlin, as well as an overnight laundry service. Other features include air conditioning, internet access, mini-bar, safe deposit box, soundproof walls and windows, and TV. Room rates begin at 135 Euro a night, which is equivalent to $180.
Eastern & Western Comfort Hotelboat
This charming hostel on the Spree is located in the center of Berlin and consists of 2 moored boats. The Eastern & Western Comfort Hostelboat is located between the vibrant districts of Friedrichshain and Kreuzberg, just 10 meters from the remains of the Berlin Wall.
The Eastern Comfort Hostel Boat offers cozy cabins with private bathrooms and a spacious deck with a wonderful view of the Oberbaum Bridge.
Nightly room rates begin at 40 Euro.
Check Rates here: Eastern & Western Comfort Hotelboat