14. Reine in Norway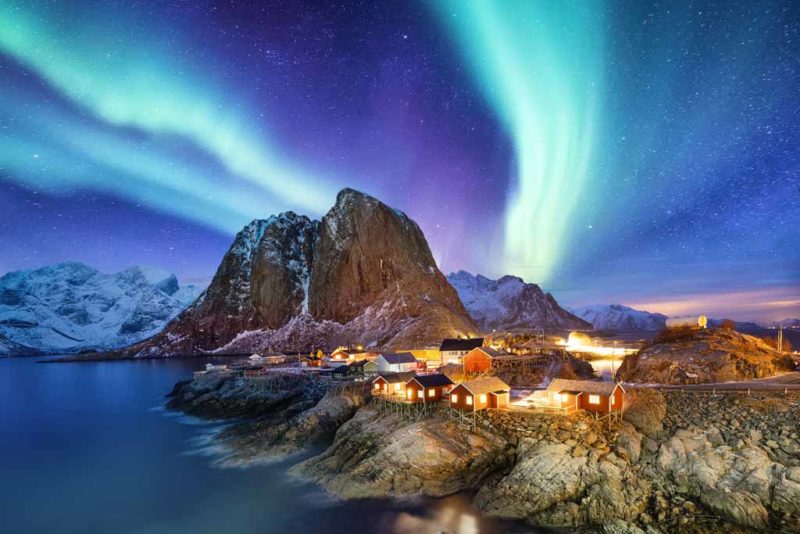 The small fishing village of Reine in Norway is very remote in the north of the country and has just 300 inhabitants. Nevertheless, it is visited by numerous tourists. Because the landscape is simply breathtakingly beautiful. Some say the place is the most beautiful village in Norway.
The hidden town of Reine in Lofoten Islands rests above the Arctic Circle. The city is constantly changing its face thanks to the unpredictable northern weather. So the mountains are covered in fog at one moment and flooded with sunlight the next. If you want to take part in all the outdoor activities that Reine has to offer, you should bring waterproof items.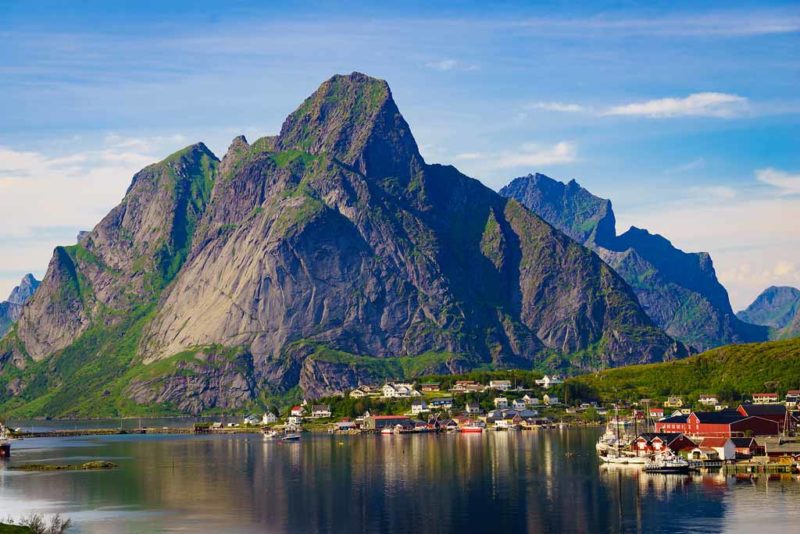 From hiking to climbing and skiing to surfing in the Arctic, there are numerous outdoor activities in Reine in every season. The view of the surrounding snow-capped mountains is breathtaking. Especially in winter, the Northern Lights  photographers provide a backdrop for the world-famous landscape shots.
That is why the picturesque coast with its red and white fishing huts attracts more and more tourists every year.